All aboard!
Today was a STE²M day.  What's that?  Females in Science, Technology, Entrepreneurship, Engineering, and Math.
I spent most of the day with Women helping other Women and Girls as well as with Dads of Daughters discussing strategies for girls to learn programming, challenges for female founders in Europe, and Enterprises looking for more great Channel Talent.
And it hit me. This is a new economy.  (Take this survey to help us change the world around this!   CLICK HERE!
The STE²M  economy. 
Did you know that studies in Africa show that children of mothers who have spent five years in primary education are 40% more likely to live beyond the age of five?  And that if Egyptian women were employed at the same rate as men that country's GDP would climb by 34%?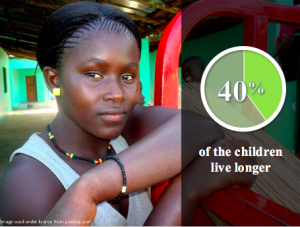 How do we grow this new Economy?    STE²M (science, technology, entrepreneurship, engineering, and math) fields play a direct role in driving economic growth.  Women in STEM jobs earn 33% more than those in non-STEM occupations and experience a smaller wage gap relative to men. And STEM careers offer women the opportunity to engage in some of the most exciting realms of discovery and technological innovation. Increasing opportunities for women in these fields is an important step towards realizing greater economic success and equality for women across the board.
We grow this one woman at a time.
the Change Makers

Chics

Connect

has seen phenomenal growth and has taken some amazing initiatives for

connecting

women,who help each other to achieve their dreams,ambitions,missions as well as assist in everyday challenges life throws at a Neo-Age Women of today.

Chics

Connect

is now present in Dubai, Jamaica, California, India and Denmark and is launching in Toronto, Turkey, Denmark and Australia soon.  They have 4,800 members across the world!
Their fearless leader helping to create this new economy is Hurratul Maleka Taj – who is passionate and at 25,  has already started 2 companies!  I loved chatting with her today about her plans! Watch out world!
---
SonderConnect's goal is to support women entrepreneurs. Since their launch in April 2016, they have focused on  mentoring  and supporting their founders. The first batch of 13 founders have been mentored consistently over the period of six months. The founders are encouraged to approach SonderConnect even after their graduation from our mentoring program. Over the next few years their goal is to become the ultimate women entrepreneurs support and mentoring group. India being the oasis of startups, we believe there is immense potential for women lead organizations.
Their fearless leader is Lathika Pai, who is a serial entrepreneur and has over 20 years of experience in entrepreneurship.  Her team consists of:  Vaishali Kasture, Sejal Shah Gulati, and Anju Shenoy — all amazing leaders and change makers.   I have dinner with them each and every time I head to India!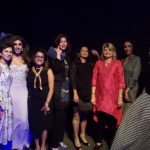 Girls in Tech is focused on the engagement, education and empowerment of girls and women who are passionate about technology. Adriana Gascoigne founded GIT in 2007 to create a support framework to help women advance their careers in STEM fields.  GIT has more than 50K members around the world!
Today, GIT aims to accelerate the growth of innovative women entering into the high-tech industry and building startups.  They achieve this through the creation of proprietary, innovative programming and strategic global partnerships.
Today, I met with the new head of GIT Berlin, the fearless  Nakeema Stefflbauer.  She is founder of her startup helping everyone learn how to code, understand architecture, and more.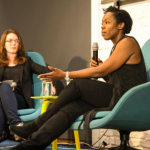 She is passionate about changing the game in Europe – especially the hub of entrepreneurship Berlin!
Women of the Channel  – Bob Demarzo – Yes, men are supporting this new economy too!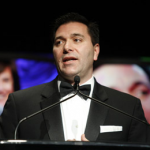 The Women of the Channel connects women in telcom and IT Channels for the purpose of collaborating to grow their businesses, and to support each other with best practices and mentoring.  Bob has his right hand leader — Allison Hughes — running the event, but Bob is actively engaged and very supportive.
Our discussion today was around how to help startups in the channel / sales aspects and to ensure that female founders and VCs are well represented!
---