The Lowe's Difference:
I had the honor of participating in the Lowe's Leadership Summit.
It all began a story.  And a packed room of amazing women leaders from throughout the world.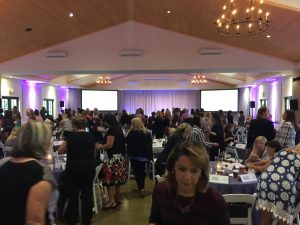 Here's what I took away!
Lowe's Women's Diversity is Strong. Did you know when they send the note out about the Women's Leadership meeting, it would fill up in less than one hour?   They expanded the room this year, and added more people from Canada, India, and beyond.   They mean business. They are amazing women!
Leadership matters. Robert Niblock, their CEO, stayed the entire meeting.  He didn't sneak away for calls or meetings and truly participated.   Women's leadership at Lowe's is important to him.   Jennifer Weber, the CHRO, of Lowe's led the meeting and participated the entire time.   This participation showed me that Lowe's knows that diversity matters.   It is not just a nice to have.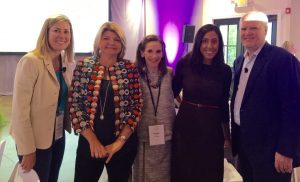 3.  Inspirational Takeaways from Amy Cuddy, Alison Levine and Kristan Seaford
Success isn't always about going up, sometimes it goes up, down and sideways – embrace and learn – Alison Levine
Hope can change lives and business – Never give up – Kristan Seaford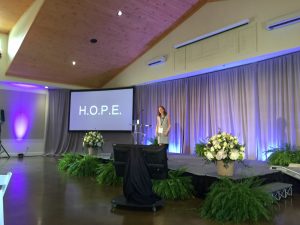 Feedback is free. Growth is optional.   Anna Marie Chavez
The Power Pose is backed up with real data. Make the change – Amy Cuddy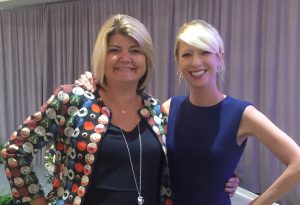 4.   Startups + Enterprise = Innovation and it is alive and well at Lowe's. Lowe's Innovation Lab's is all about disruptive technologies, including shipping a 3D printer to the International Space Station to help astronauts print parts and tools on demand. They also developed the Holoroom, a VR headset to help shoppers visualize bathroom and kitchen improvements. The Woman of Lowe's have phenomenal ideas that can help innovate Lowe's into the next generation.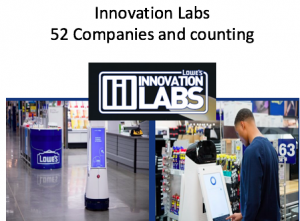 5.  Have common values and goals. The key to making any relationship work is to have a common vision as the foundation. The entire day was based on the value based structure of Lowe's.
Be a part of something bigger
Make a difference in somebody's life every day
Listen intently, sense and respond
Be who we say we are
Give your best always
My Summary
My favorite quote is "Tell me the facts and I'll believe, but tell me a story and it will live in my heart forever!".   This Summit for Leadership and Innovation was a set of stories that will live in my heart forever.  From Jennifer's opening, to Robert – the CEO – stories about each of the values, this conference was a driver to more innovative approaches through diversity of thought.