This Friday I attended the Harvest Summit but to me,  it was the Harvest Festival.   Why a Festival?     A festival is a day or time of celebration, marked by feasting, ceremonies, and other new observations.   That is exactly what Friday was!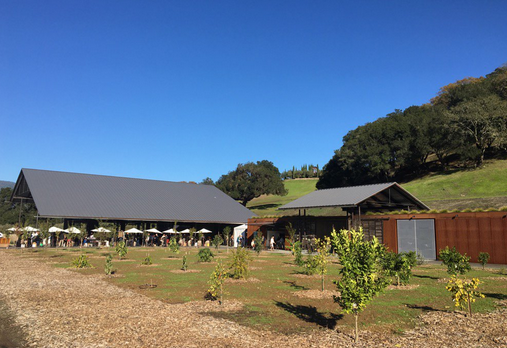 The Celebration was hosted by Jessica Kilcullen.  It began in a "barn" on a hill that has a wine cellar, olive press room, a space ship and a big oak tree.   True!   It was an inspiring location – free of tech but yet tech superbly drove everything in the event including incredible images behind each speaker.   Built on the theory that the most valuable part of any "conference" is the networking, the festival was built around networking occasions and moments.   Music filled the air!  Did you know that music can enable greater innovation?  Apparently Jessica did!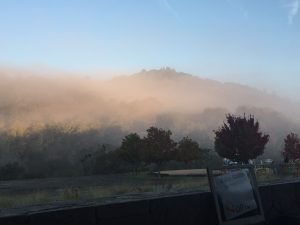 Feasting:   Some of the networking was built around food.   Food was all local and amazing.   There were juice bars, homemade salamis, special cheeses, and great wine.   The feasting was done in the outdoors, in olive press rooms, and wine cellars.   Food and community are inseparable.   I love opportunities to experience new foods with an amazing group of peers, and learning about ways for us all to be a community and share ideas so that we're getting fed on multiple levels.  Food plays an essential role in building community.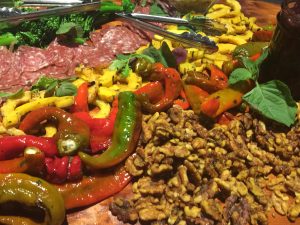 Ceremony:  The sessions were short panels or keynotes. They were in a barn, under an oak tree or in a spaceship to open up the innovative spirit.  They were collaborative and different.   I am a techy so I learned so much about food innovation, social in basketball like the Warriors,  innovation frameworks, storytelling, health, and education.   It was great to breath in deeply to see and feel different viewpoints.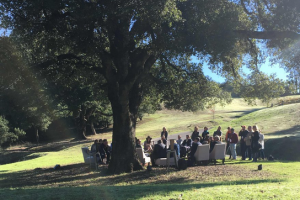 New Observations: Here are my Top 12!
The crowd's influencer is growing greater. There is genius in the crowd.
Specialists have jobs. Generalists build empires. Think 10x – and 10x doesn't cost 10X more.  Create the culture in order to create the big vision.
Design is relationships, the experience, and everything around us. Design is the next competitive weapon.
Solve problems so big – there is no App for that! Take time every day to think about the future, not just the tactical.
It's all about Fast Learning. Fail forward and learn.  Don't just fail and celebrate.
It's all about experiences. The common theme in Health, Education, Tech, Consumer, Food, and more.  An experience can be so good, you don't want to post it!
CEO = Chief Encouragement Officer.   The CEO is the one who should be setting the direction of innovative spirit.
Every startup needs a great idea/product, funding and marketing. Most people de-emphasize the marketing.  You can't start any business without being a great storyteller!
Technology will be accelerating more rapidly in the future. AI, VR, and IoT will ensure data becomes the biggest part of the competitive equation
Diversity breeds innovation. Make sure you have Cognitive Diversity.  Our panel with Elizabeth Gore, Trish Costello, and Steve generated great discussions and brainstorming – much of which will be in a follow-on blog post!
I loved all the people I met.   People make the world happen.  I loved chatting with Mark Burnett, so successful after 35 seasons of Survivor!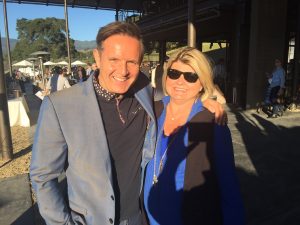 I am so thankful that I was included in the FIRST Harvest Festival and hope that Jessica has many more to come!